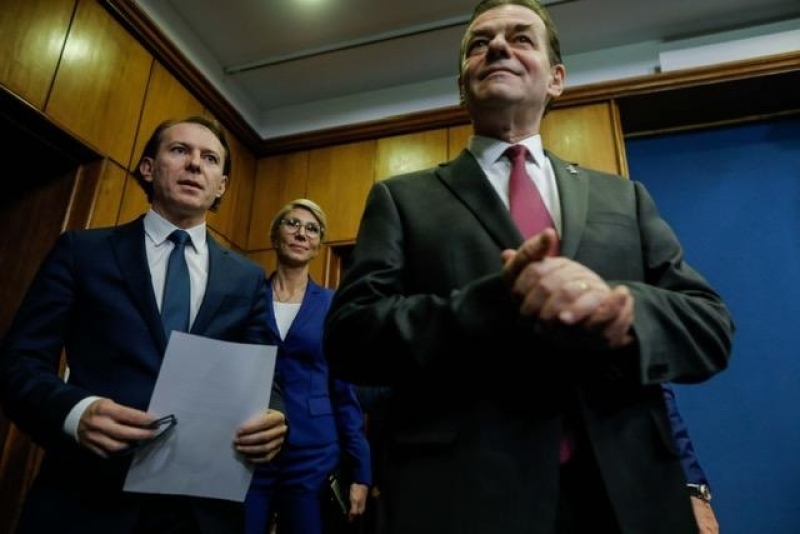 On the day Ludovic Orban complained that PSD lowered Romania's debt ceiling from 44% of GDP to 40% of GDP, Florin Cîțu on Monday borrowed 535 million lei from banks through an issue of benchmark government bonds, with a remaining maturity of 37 months, to a average return of 3.05% per annum, according to data from the National Bank of Romania (BNR).
The nominal value of Monday's issue was 500 million lei and the banks subscribed for 915 million lei.
Read also: BREAKING – Dana Budeanu presents the VIDEO recording with Nicuşor Dan. Pictures that blow up local elections in the capital
An additional auction is scheduled for Tuesday, through which the state wants to attract another 75 million lei to the return set on Monday for bonds.
In September 2020, the Ministry of Public Finance (MFP) planned loans from commercial banks of 4.54 billion lei, of which 400 million through an issue of discounted government certificates and 3.6 billion lei through eight issues of government bonds.
Read also: A famous journalist destroys Clotilde Armand: ̵
6;In addition to the trial, she will be my enemy for life'
To these can be added the amount of 540 million lei through additional sessions of non-competitive offers, related to bond auctions.
The amount, 1.1 billion lei higher than planned in August, will be intended to refinance the central government debt and finance the deficit in the central government budget.
Read also: Marcel Ciolacu, blow for the Orban government: Tomorrow we will vote in Parliament to increase pensions according to the law.