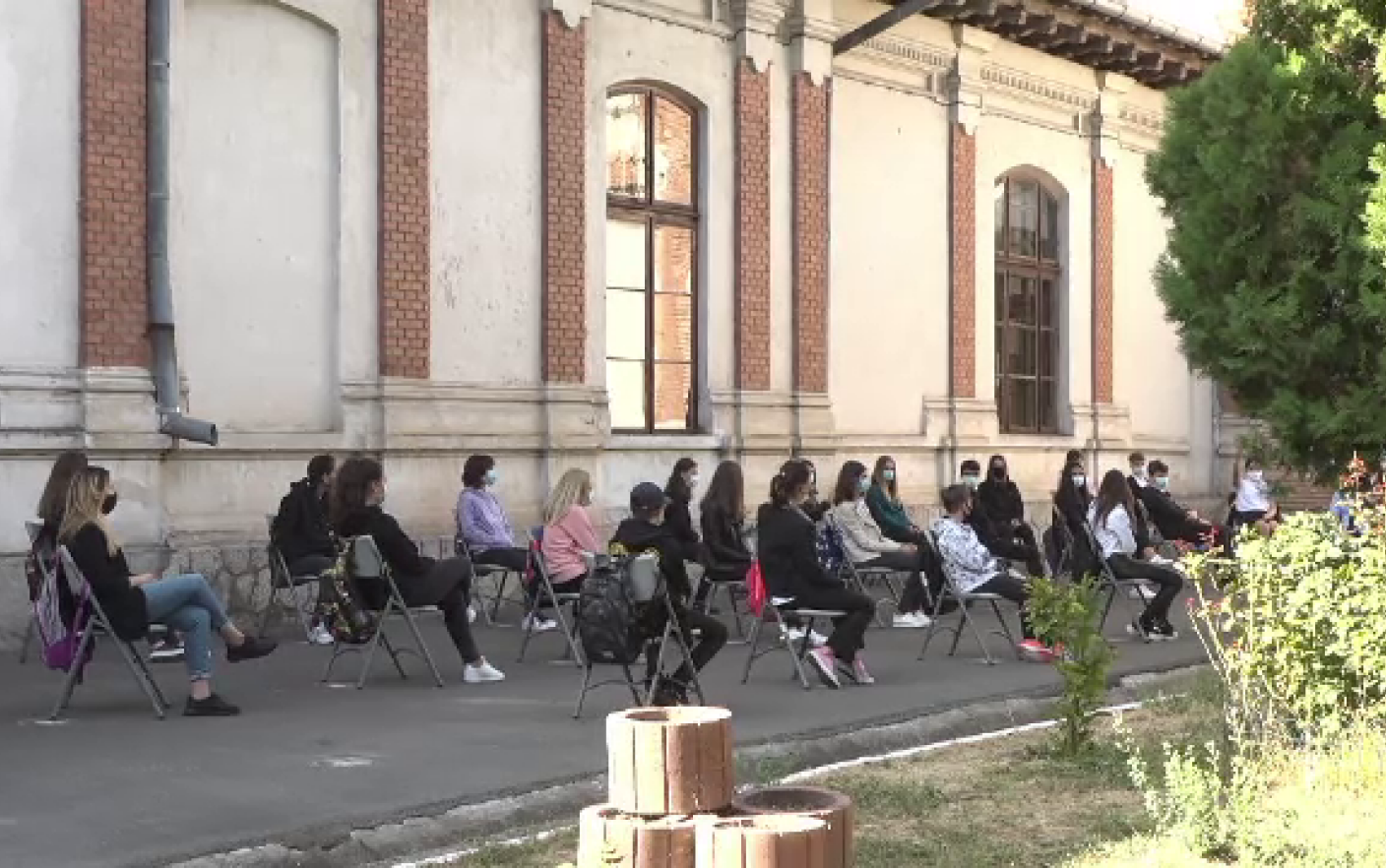 808 new cases of coronavirus disease have been identified in the last 24 hours, and 23 people have died from Covid-19.
It also increases the number of Sars-Cov-2 infections in schools. Many students are isolated at home and have switched to online education after some colleagues were diagnosed with the new coronavirus a week ago.
In Galati County, there are already six such cases, involving a maid from a public school in the countryside. The Norwegian Directorate of Public Health is trying to find out who the people who have all been diagnosed positively have come into contact with.
A 9th grade student from Costache Negri National College in Galaţi became ill and after being notified by his parents, the management of the high school took very strict measures.
Prof. Andra Ionescu, Head of the National College "Costache Negri"

;, Galaţi: "For 14 days, the courses will be held online for 9th grade F students."
On Monday, the children who study in the morning series, in the same classroom as the student who received a positive diagnosis, study in the schoolyard outdoors. During this time, the classroom is disinfected.
Two other cases of illness among students were announced on Monday in Galati. A child from 7th grade, from Art High School, and a young man from 10th grade, from High School from Târgu Bujor. At the same time, a maid from a public school in a municipality in the northern county was confirmed with Sars-Cov-2.
Prof. Onuț Atanasiu, Inspector General of ISJ Galaţi: "In Priponeşti. This is where the epidemiological inquiry of the Directorate of Public Health takes place. Until then, the school in Priponeşti will be closed for 24 hours, without knowing the epidemiological thread. Students and teachers will take online courses."
In total, since the beginning of the school year, there have been six cases of students diagnosed with Covid-19 in Galati County alone.
Liliana Iordăchescu, DSP Galaţi: "Epidemiological investigations have been completed for the three cases last week. In one of the students there was no contact, in the second case only the parents and in the third case the parents, grandparents and a brother."
Students who are now in isolation are likely to resume lessons next week.
15 students and 11 teachers from Cluj, confirmed with COVID-19
In Cluj County, a number of 15 students with COVID-19 were discovered, as well as 11 teachers, the prefect Mircea Abrudean informed on Monday.
"We have 15 positive students and 11 teachers from 12 educational units in the county", specified the prefect of Abrudean.
In addition, 9 schools are in the red scenario with online education.
"There are still 9, the first 8 plus the one in Cornesti. We will update tomorrow depending on the epidemiological situation. Aghireşu is switching to the green scenario", sa Cluj prefekt.
In Cluj County, in the last 24 hours, 38 people have been confirmed with COVID-19 and there are 33 people in ATI hospitals. A total of 333 patients with COVID-19 are currently hospitalized in the counties, of which 284 are from Cluj County.
Three students and three teachers from Giurgiu, in hospital after being confirmed with COVID-19
A number of three students and three teachers from Giurgiu County are in hospital after being confirmed with COVID-19, and there are 45 students and seven teachers quarantined at home.
"Currently, in Giurgiu County, three students, three teachers and one assistant teacher are hospitalized, and 45 students and seven teachers are quarantined at home," informed on Monday Giurgiu County School Inspectorate (IŞJ).
This situation is registered after three days after the beginning of the new school year, 11 teachers and four students were quarantined at home because there were direct contacts with people who were positively confirmed.
At the FEG graduate school in Giurgiu and in the school units from Găujani and Oinacu municipalities, the courses are carried out according to the red scenario, ie. exclusively online.
In all other schools in Giurgiu and in the municipalities of Daia, Ghimpaţi, Stoeneşti, the lessons take place according to the yellow scenario and the pupils come to the school by rotation.
In other municipalities in the county, students come to school in accordance with all preventive measures, according to the green scenario.
Source link